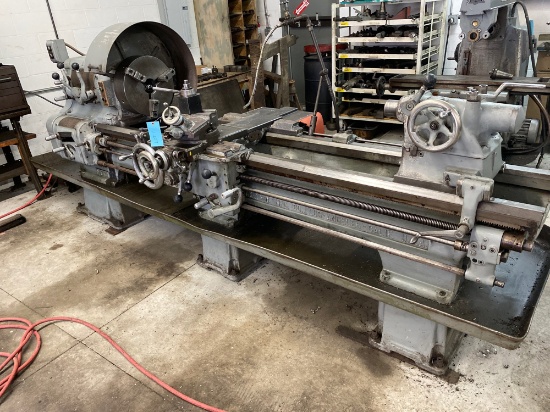 Machine Shop Equipment and Tooling
Auction closed.
Machine Shop Equipment and Tooling
Description
Axelson Metal Lathe, Warner & Swasey Lathe, Sunnen Precision Honing Machine, Browne and Sharpe Cutter and Tool Grinding Machine, Cincinnati No. 2 Milling Machine, Wilton Angle Grinder, Cutters and Tooling, Chucks and Holders, Honing Tooling, Roll Pins and Gage blocks, Electric Cut Off Saw, Overhead Trolly Crane Motor, Drill Press Vice, Arbors, Pair of Lg. Stabilizer Steady Rests, Cutting Tools, Different Size Jaw Chucks, Vickers Hydraulic Pump, Super Line Direct Current Motor & More!