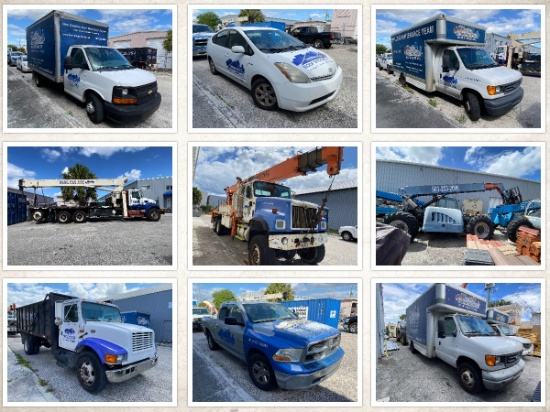 Therma Seal Roof System, LLC.
Auction closed.
Therma Seal Roof System, LLC.
Description
Auction will consist of vehicles, equipment, materials and supplies.

By registering to participate in the auction, bidder expressly acknowledges that he/she has read and understands the terms and conditions of sale and agrees to be bound thereby. Call our office at (954) 252-2887 if you have any questions regarding our terms.

> 17% Buyer's Premium will be added to ALL winning lots (including vehicles).
> Inspection is available Thursday, April 29th by appointment only.
> Lots start closing on Tuesday, May 4th at 10 AM EST.
> Full Payments due on Wednesday, May 5th by 4 PM.
> Pick-up location: 1421 Oglethorpe Road, West Palm Beach, FL 33405.
> Removal: 05/05, 05/06 and 05/07 from 9 AM to 4 PM (appointment required).
> Buyer is responsible to pick up or arrange to have items picked up by the allotted time.

PLEASE READ FULL TERMS AND CONDITIONS OR CALL OUR OFFICE IF YOU HAVE ANY QUESTIONS.