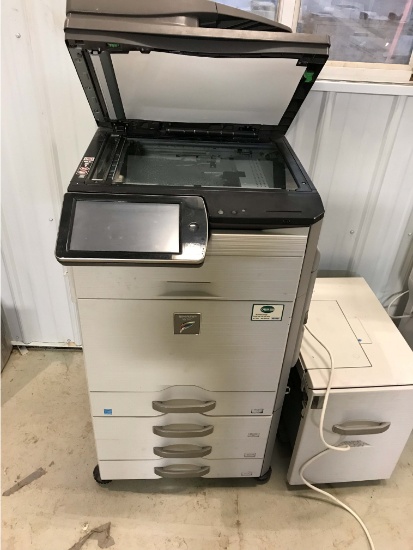 Insurance Claim: Sharp Copier
Bidding ends Thursday, February 20, 2020 | 3:00 PM Central
until bidding ends.

Insurance Claim: Sharp Copier
Bidding ends Thursday, February 20, 2020 | 3:00 PM Central
Description
On January 19th, 2020 a water pipe burst above the Sharp Copier and water ran through the copier. There was water in all of the paper trays. Currently it does not turn on. Model: MX3140N. SN: 45098353. Claim Value: $4,434.