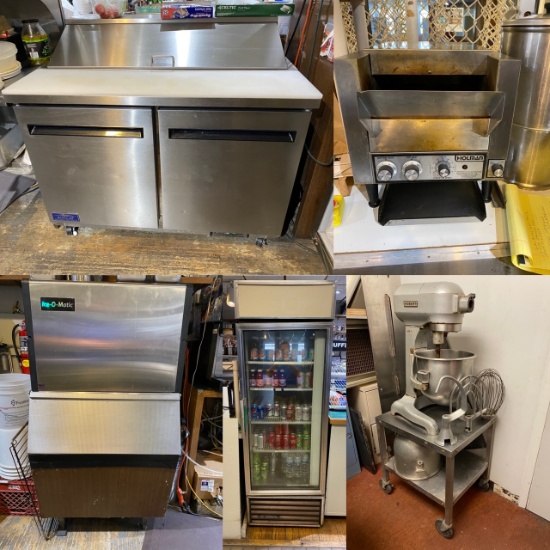 Coffee Trader, Lincoln, NE Liquidation Auction
Auction closed.
Coffee Trader, Lincoln, NE Liquidation Auction
Description
Coffee Trader in Lincoln is closing after 35 years serving the Lincoln metro area.

This auction features a nice selection of restaurant equipment and high quality coffee shop equipment. Don't miss this auction!

Please read terms for info on sales tax, premiums, pickup and preview instructions.

Coffee Trader Location and Loadout Instructions: Address: 1200 N St Suite 221 Lincoln, NE 68508.

Coffee Trader is located on Second Floor Atrium (Hallway) on the NE Corner of 12th and N St in Lincoln, NE.

Take the Escalator Up to Floor Two, Turn LEFT and follow the wall around on the right side is Coffee Trader Suite 221.

If you take the Elevator to the Second Floor, Turn and Walk RIGHT around to Coffee Trader Suite 221.

There are two different ways to move equipment out of Coffee Trader. Larger equipment can be taken out through the library commission and use the freight elevator and might be able to load items into vehicles in the back of the building.

Building next door has allowed buyers access to...
Show more
Show Less