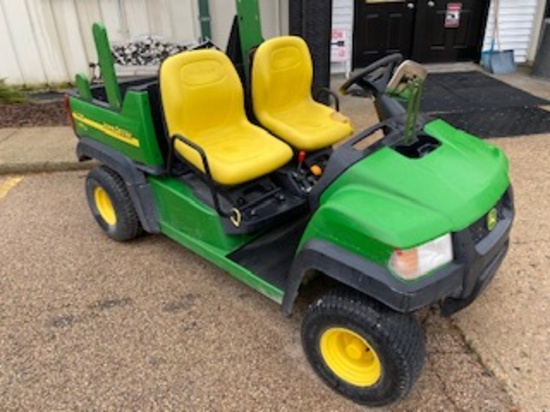 Lg. Estate Auction of Melvin & Ardell Hagenbuch
Saturday, April 11, 2020 | 10:00 AM Central
to bid until the live auction begins!
Lg. Estate Auction of Melvin & Ardell Hagenbuch
Saturday, April 11, 2020 | 10:00 AM Central
to bid until the live auction begins!
Internet Premium:
18%
See Special Terms for additional fees
Description
2004 JOHN DEERE CX GATOR; FIREARMS TO Include: 3-Ruger Revolvers, Ruger Mini 14, Taurus Rifle, Ithaca Shotgun, Browning Rifle & Winchester Model 97 Shotgun; Antique Furniture, Quality Glassware-Waterford, Baccarrat, Pickard, Flo Blue & More!! Sterling; Antiques & Collectibles; Paperweights; Lamps, Clocks, JEWELRY, POCKET WATCHES, QUILTS, LINENS & PURSES: Jewelry Including 14K, Sterling & Costume; Sterling Silver Thimble Necklace Holder; Pocket Watches-Elgin, Waltham & Others; Flemish Art Boxes; Many Quilts Including older Quilt and Many Newer Handmade Quilts, Lap Quilts & Decorative Quilts; Quilt Books & Sewing; Linens; Rugs; Pillowcases; Beaded Mesh Purses
MANY NICE PRIMITIVES & STONEWARE
Many Nice ADVERTISING Pieces & BOOKS; Collection of Toys
No lots have closed yet for this auction.